Hydroblast recently provided WJA Training to Acumen. They are leaders in Waste Management, specialising in delivering customized and budget-friendly waste management, treatment, transfer, and industrial site services solutions.
It was agreed by both companies that we would make a donation of £890 to the Yorkshire Air Ambulance as part of their payment for the training provided.
Our contributions have played a crucial role in sustaining their services to help save lives across Yorkshire.
The Yorkshire Air Ambulance is an independent charitable organisation that rely on the generosity of individuals and groups donations. To keep both of Yorkshire's Air Ambulances operational and airborne, they require a daily fundraising goal of £19,000, offering a lifesaving, rapid-response emergency service to 5 million people across 4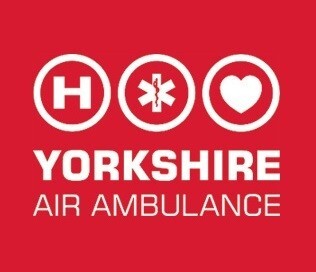 million acres in Yorkshire, operating 7 days a week, 365 days a year.
They currently operate two helicopters, with one stationed at Nostell Air Support Unit near Wakefield and the other at RAF Topcliffe near Thirsk.
Responding to over 1,200 incidents annually, averaging 4 each day, they prioritize getting patients to the most appropriate treatment facility for their injuries in the shortest time possible, enabling them to help those in need.
The Yorkshire Air Ambulance is deeply grateful for the support and contribution.
The Yorkshire Air Ambulance – "Thank you again for thinking of the Yorkshire Air Ambulance and supporting our work."